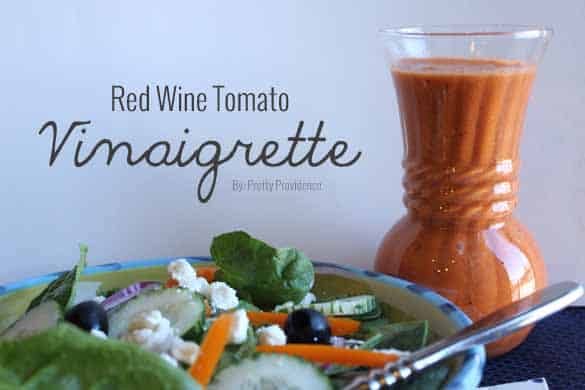 Hey everybody! I am Jessica, half of the creative team at Pretty Providence, and Lauren's friend and sister in law! We were actually college roommates, so I got to experience Lauren's amazing culinary skills first hand! As a tiny introduction, we (my bf Sarah and I) affectionately refer to Pretty Providence as a frugal lifestyle blog. We are all about having fun, looking good, creating a happy home and eating great food while living on a budget! I'm super excited to be here today to give Laury a tiny break to snuggle that gorgeous little niece of mine and share one of my all time favorite recipes, homemade red wine tomato vinaigrette!
I kid you not.. sometimes I eat this stuff just plain with a spoon. It is seriously the best salad dressing of all time, and I have no trouble making that claim! We love it on any green salad, or to dunk some crusty french bread into, or my absolute favorite use- on this bowtie pasta salad!
Who's ready for this goodness? Okay, let's get to it then.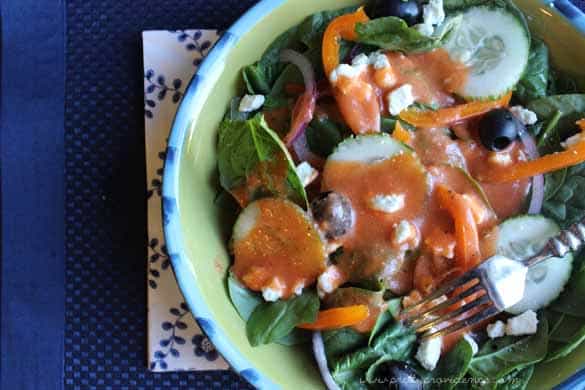 Print Recipe
Red Wine Tomato Vinaigrette
Ingredients
2/3

cup

red wine vinegar

1/2

cup

water

1

cup

oil

(vegetable or canola oil)

28

ounces

canned ready cut peeled tomatoes

2

packages

Italian salad dressing mixes

2

Tablespoons

freshly grated parmesan cheese

1

teaspoon

Italian seasoning

1/4

teaspoon

freshly ground black pepper

1

teaspoon

salt

1/8

teaspoon

dried basil

1/8

teaspoon

dried thyme

3

teaspoons

granulated sugar

1/4

teaspoon

garlic
Instructions
Add all ingredients into your blender.

Pulse 4-5 times.

Chill and enjoy!

*Dressing keeps well in the fridge for 10 days!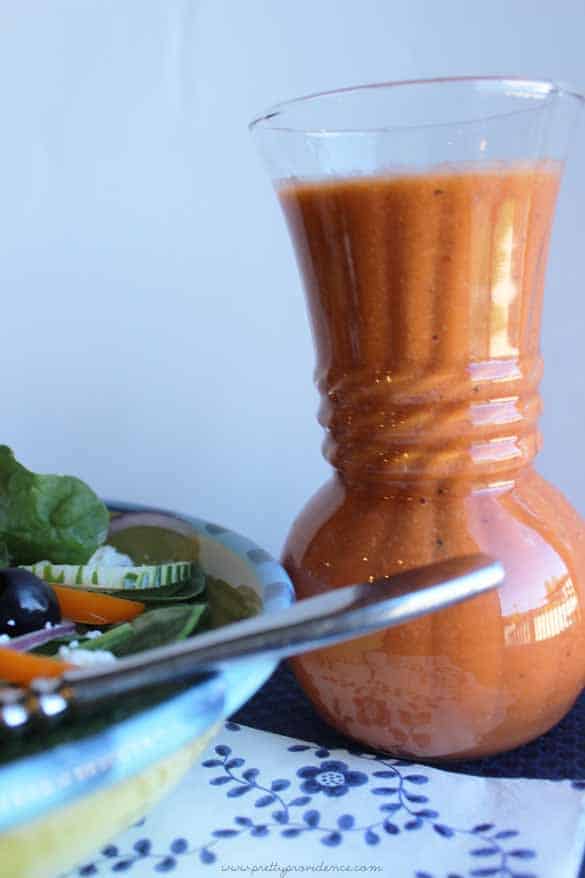 Mmmmm. It is creamy , flavorful, tomato goodness I tell you. Don't be discouraged by the decent sized ingredients list, you will have almost everything you need in your cupboards! If you are skeptical because you have never had a dressing like this before, prepare to be amazed. I have seriously never had anyone dislike it. I made it last weekend and my brother in laws dunked tortilla chips in it (which is not a recommendation, by the way, haha).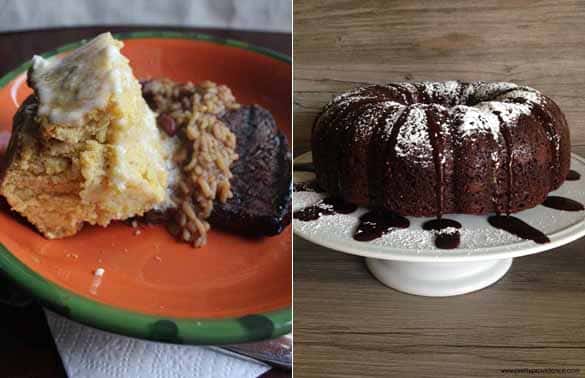 You can't post on a blog called "Tastes Better From Scratch" without sharing a made from scratch recipe, but truth be told over at Pretty Providence we are typically more into quick, cheater recipes that don't skimp at all on taste, like my grandma's amazing semi homemade cornbread recipe or my all time favorite death by chocolate cake! We hope you'll stop by and check us out, or better yet, follow along!
xo,