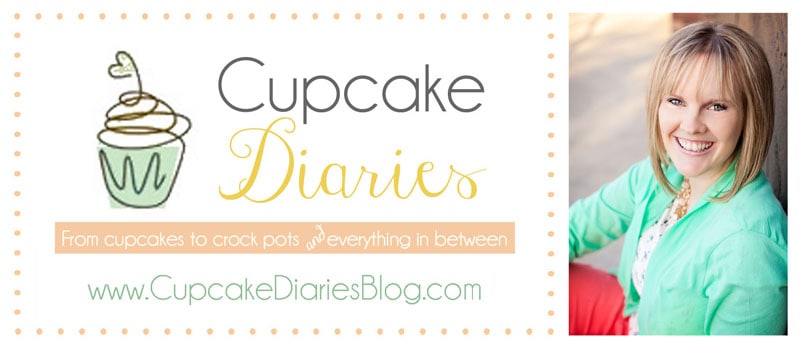 Hello! I am so thrilled to be guest posting here at Tastes Better from Scratch today. You're so lucky that you're one of Lauren's readers because hers is one of my very favorite food blogs. You can't go wrong here!
I'm Alli and I'm the blogger behind Cupcake Diaries. I'm a mom of young boys, which automatically means dinner has to be easy and family friendly. And that's what you'll find on my blog! I love baking, cooking, throwing parties, and sharing all the details. At Cupcake Diaries you'll find recipes from cupcakes to crock pots and everything in between! You can follow along with me on Facebook, Pinterest, Instagram, Twitter, and Google+.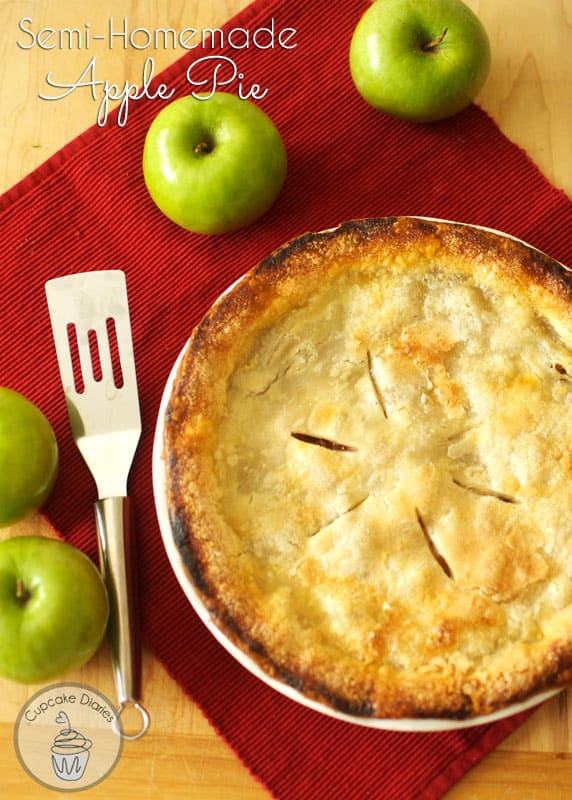 I'm going to be really honest when I say that pies scare me. It's mostly the crust part that freaks me out. I tried to avoid ever having to make a pie…until I learned up pre-made crusts you can buy at the grocery store. Say whaaa?! I am now a HUGE fan of making pies!
This pie is super yummy and has a pretty amazing filling. I think my favorite part of making this pie is making the filling. The smell of that cinnamon and nutmeg coming together with the rest of the sugary, apple goodness is pretty close to euphoric. Talk about making your kitchen smell like fall!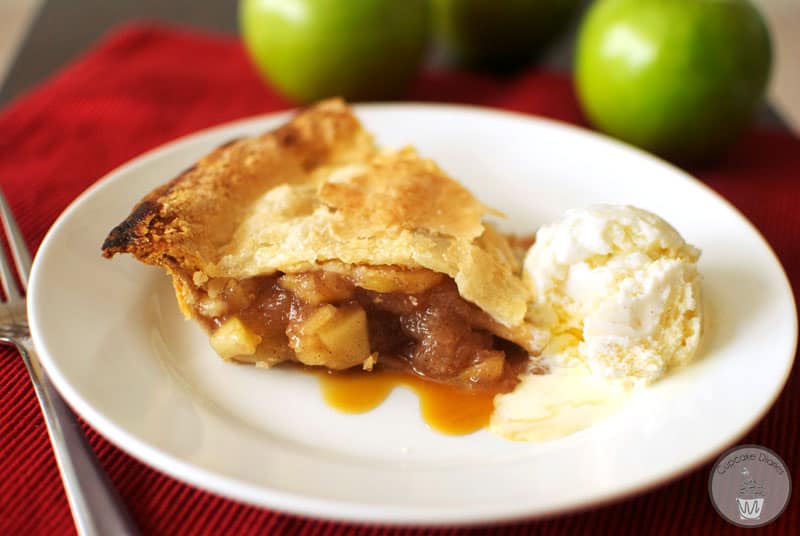 I am a firm believer that delicious meals and desserts don't have to take hours and hours to prepare and cost a ton of money. Even an apple pie on Thanksgiving! You're going to love this pie and how quickly it comes together.